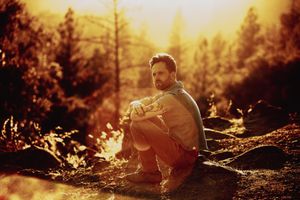 Finding The Balance (EP)
Ananda Vaughan
0:00/2:32

0:00/4:57

0:00/4:50

0:00/2:03

0:00/4:58

0:00/6:27
Finding The Balance (The Remixes)
Ananda Vaughan
0:00/4:04

0:00/4:12

0:00/4:17

0:00/4:00

0:00/3:35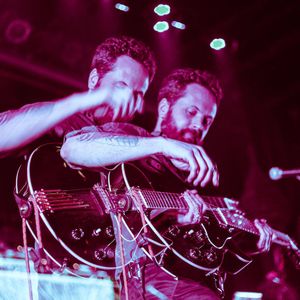 No Distance
Ananda Vaughan
This album is a compilation mostly of acoustic solo guitar compositions that I have been writing over the last 15 years. I have added to that some improvisations, and some light embellishment, to create a body of work that speaks to the quiet and contemplative moments of life. It is a communication from the place in me that speaks clearest when I
This album is a compilation mostly of acoustic solo guitar compositions that I have been writing over the last 15 years. I have added to that some improvisations, and some light embellishment, to create a body of work that speaks to the quiet and contemplative moments of life. It is a communication from the place in me that speaks clearest when I am with my guitar... to you, wherever and whoever you are.

I have respect and curiosity for the music being made in this digital age. Computers are changing our soundscapes daily. A lot of it is fun, and highly artistic. People are breaking new ground left and right. But I do notice less and less interest in live musicianship, both in audiences and venue managers. People want to dance, and managers want to make money.

This is far from club music. It is a deep expression of my commitment to creating something that slows people down and asks them to listen. So many people are distracted these days - by smartphones and whatever else gives instant sensory gratification. So, I want to use my art as an invitation for us all to get quieter, and pay close attention. Deeply rewarding life experiences come from the sort of intimacy and presence I have developed with my guitar. I can only hope that everyone can experience what is to truly deeply love something/someone in this way.

So many thanks to my indiegogo supporters and friends/family that helped along the way. I am especially grateful to Matt Berky, Jane and Joe Cimbak, and John DeMarco for all of the generosity that they showed.
Read more…
0:00/2:36

0:00/3:20

0:00/2:38

0:00/4:17

0:00/3:24

0:00/6:24

0:00/6:14

0:00/3:28

0:00/2:59

0:00/3:31

0:00/5:06

0:00/3:06